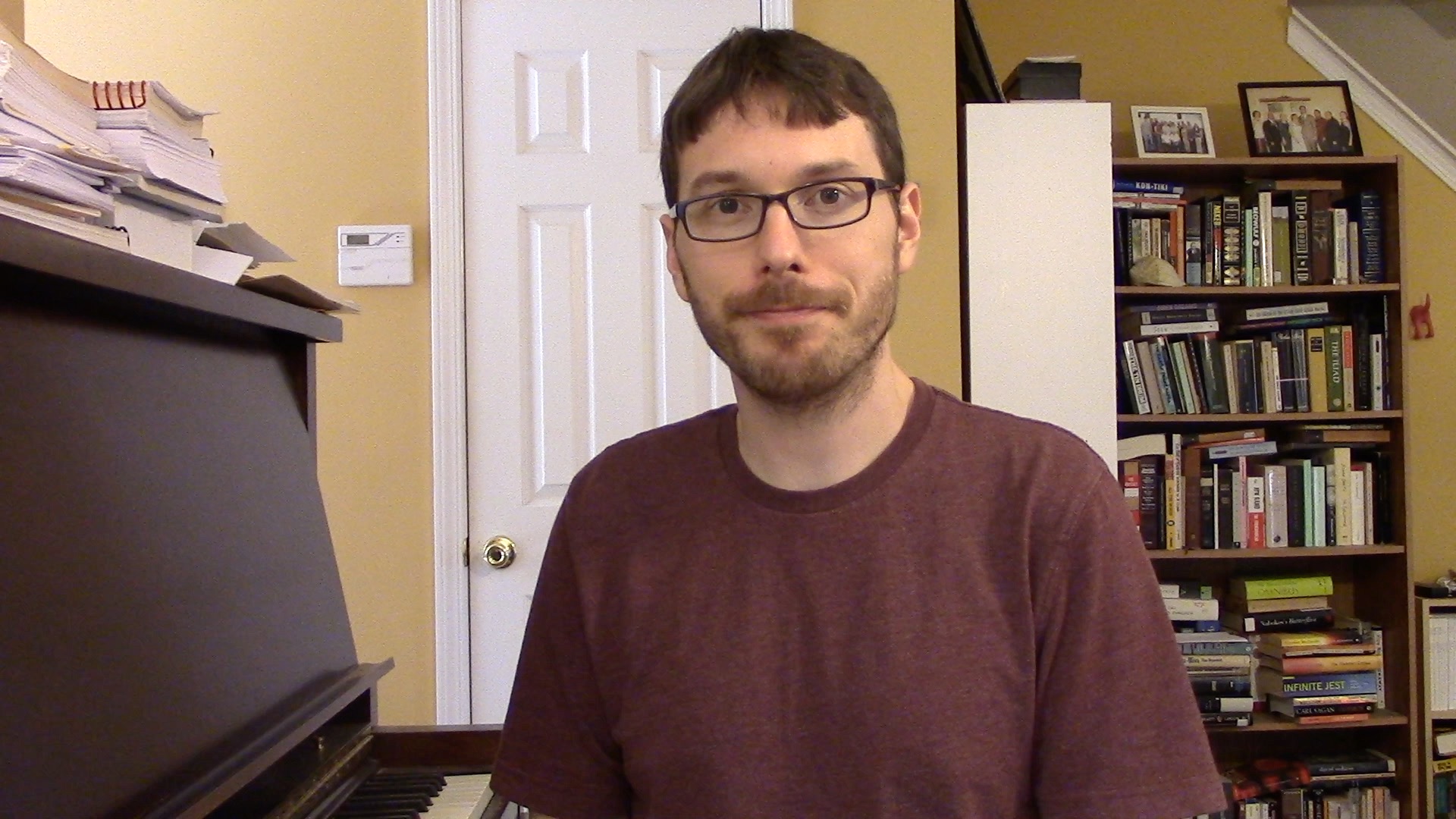 Hi there, I'm David Kulma. I compose, teach, and talk about music. I also make YouTube videos. In other words, I'm a public nerd.
I make Music Corner, a YouTube channel where I talk about music. As a composer, my most recent work is postminimalist with lots of pretty chords repeated endlessly. Here is a list, if you like.
Still in progress is an online opera for television The Rest !s Sh!t: Stories from the Microchasm with composer Dorian Wallace and video artist John Sanborn. We screened the pilot in May 2016 as a part of Experiments In Opera's Video Operas project. The New York Times described me as "rambling and riveting." Dorian and I are Trystero. We have now performed two full marathon performances in New York City of Robert Ashley's Perfect Lives. We release our own music on Bandcamp.
I also trained as an oboist and conductor in school. I have two music degrees from Kent State University. My main mentors there were Danna Sundet and Frank Wiley. I used to teach as a music adjunct professor at Winthrop University. I've coauthored a textbook called How Music Works, and I've written articles in Hybrid Pedagogy and Engaging Students 2 (with Meghan Naxer).
I recently moved back to my hometown (Cleveland, OH) with my wife Kirsten, who works in musical instrument repair, and our dog, Pollock.
If you would like to get in touch with me, my email address is dkulma AT gmail DOT com.