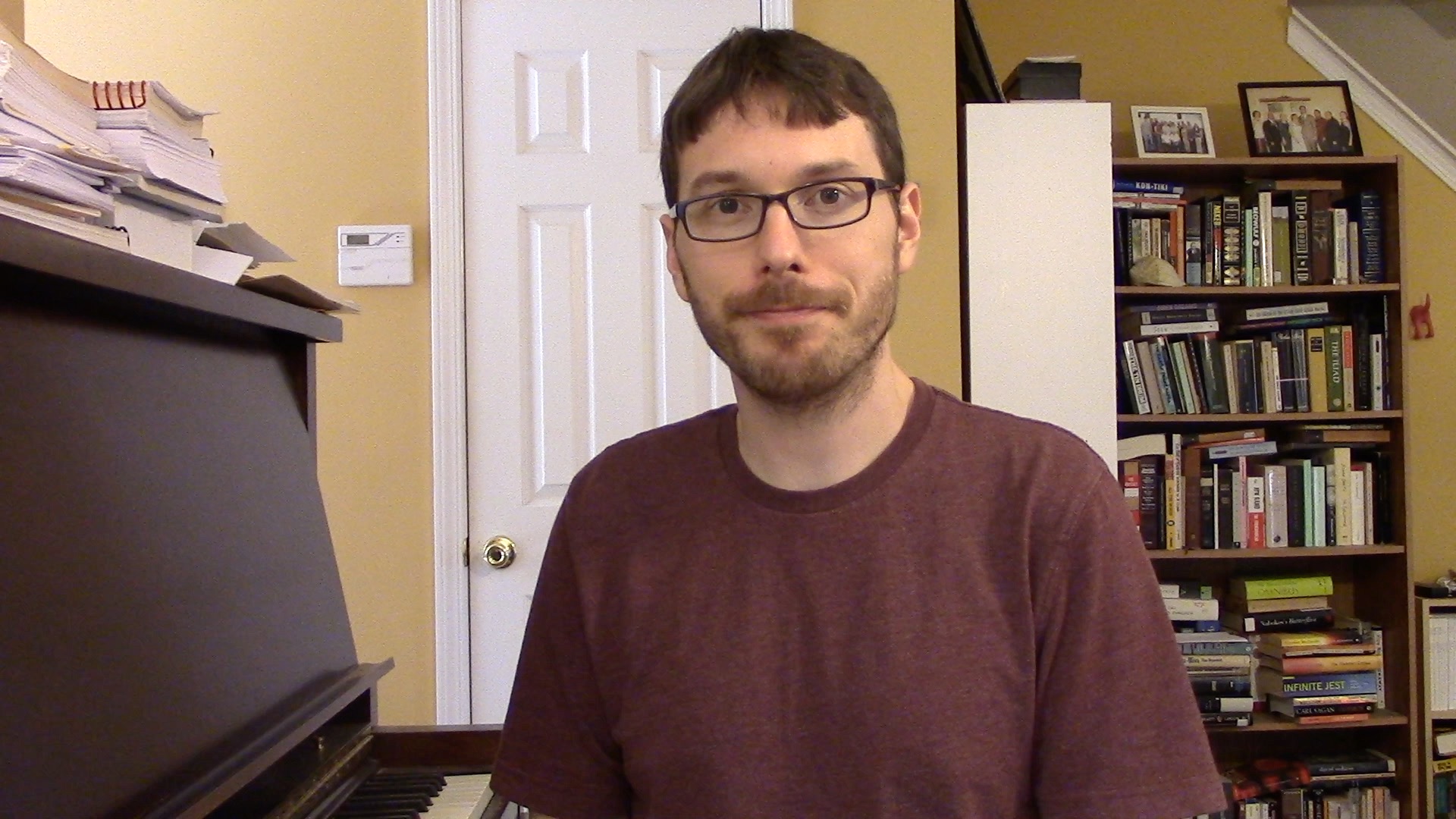 Hi there, I'm David Kulma. I compose, teach, and talk about music. I also make YouTube videos. In other words, I'm a public nerd.
I make Music Corner, a YouTube channel where I talk about music. As a composer, my most recent work is postminimalist with lots of pretty chords repeated endlessly. Here is a list, if you like.
Still in progress is an online opera for television The Rest !s Sh!t: Stories from the Microchasm with composer Dorian Wallace video artist John Sanborn. We screened the pilot in May 2016 as a part of Experiments In Opera's Video Operas project. The New York Times described me as "rambling and riveting." Dorian and I are Trystero. We have now performed two full marathon performances in New York City of Robert Ashley's Perfect Lives. We release our own music on Bandcamp.
I am also an oboist and freelance in the Charlotte area. I trained as a conductor in school, but don't do that much anymore. I have two music degrees from Kent State University. My main mentors there were Danna Sundet and Frank Wiley.
I teach as an adjunct in the music department at Winthrop University. I've coauthored a textbook called How Music Works, and I've written articles in Hybrid Pedagogy and Engaging Students 2 (with Meghan Naxer).
I live in Rock Hill, SC with my wife Kirsten, who works in musical instrument repair, and our dog, Pollock.